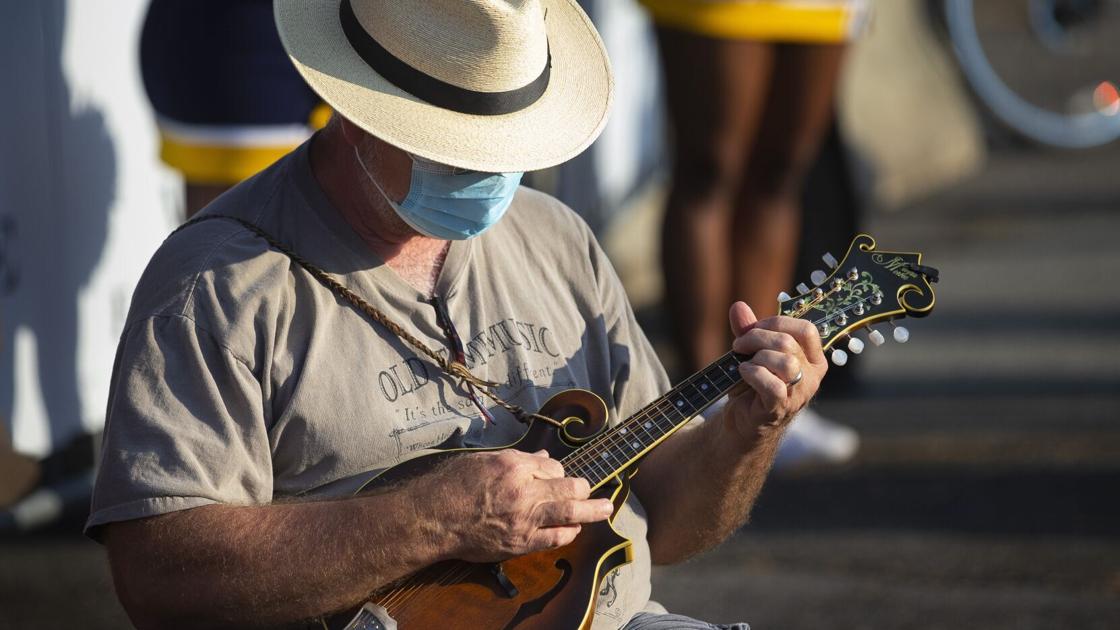 Crowds return to downtown Greensboro for first day of 2021 N.C. Folk Festival | Local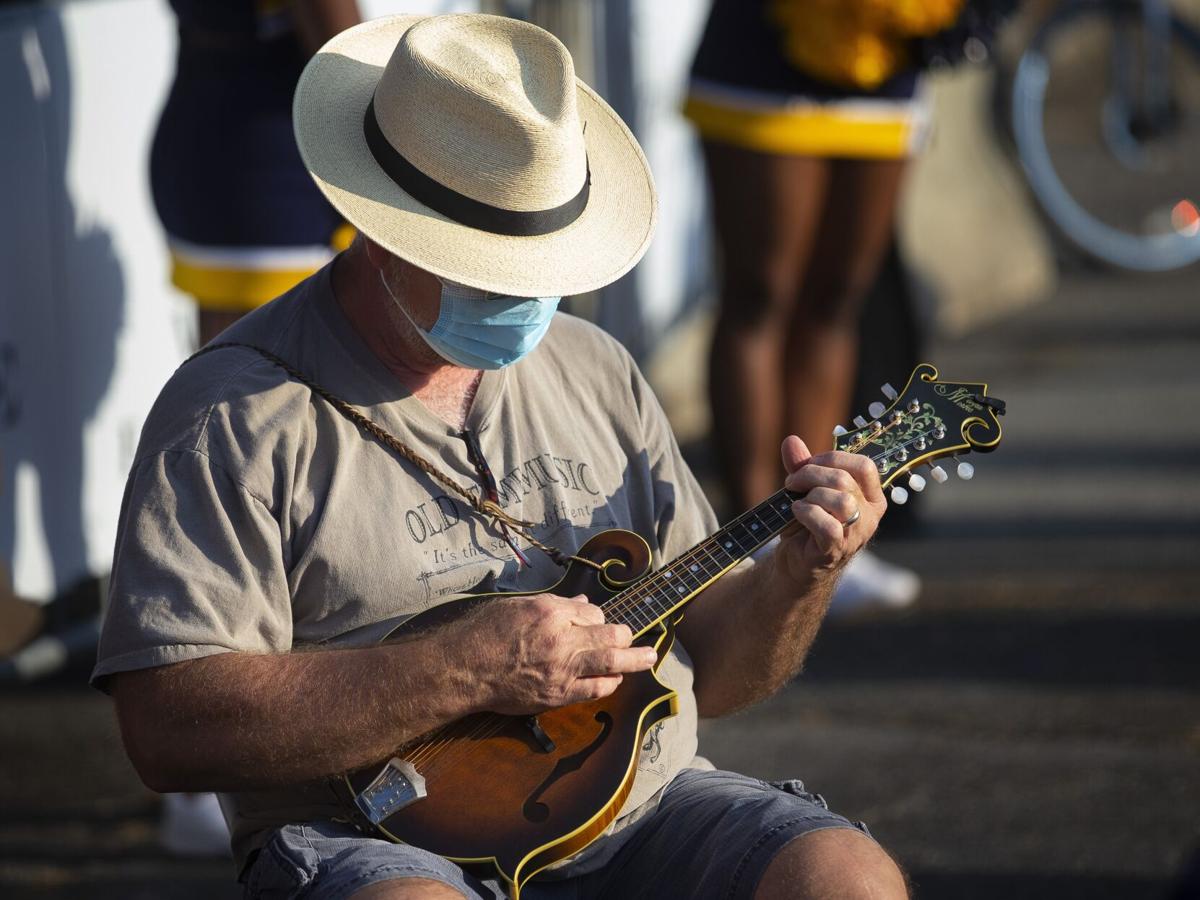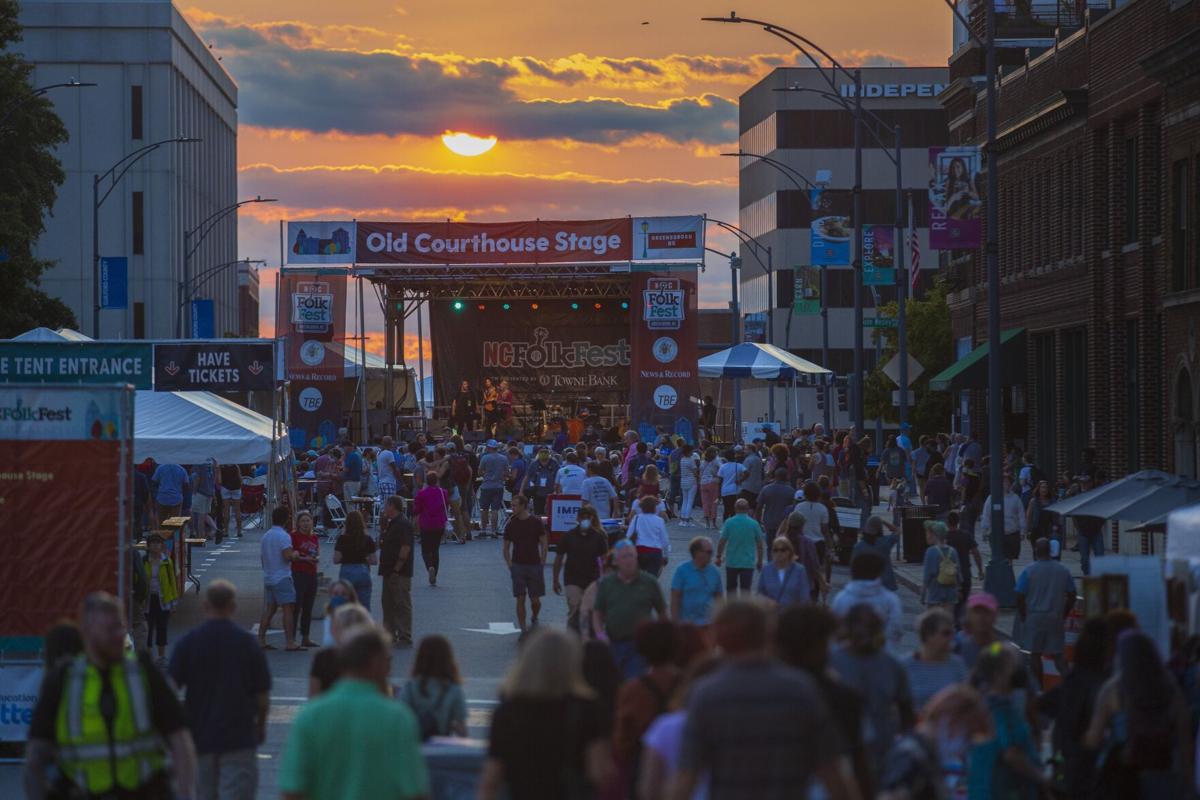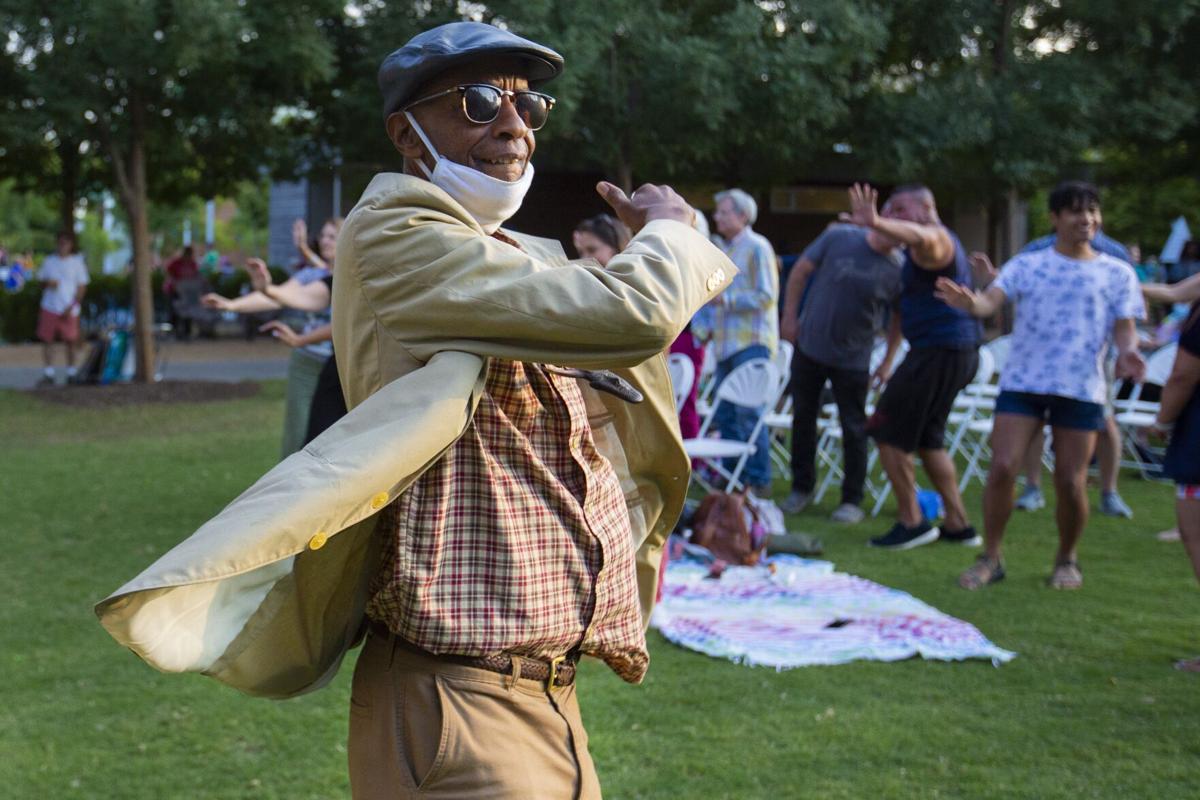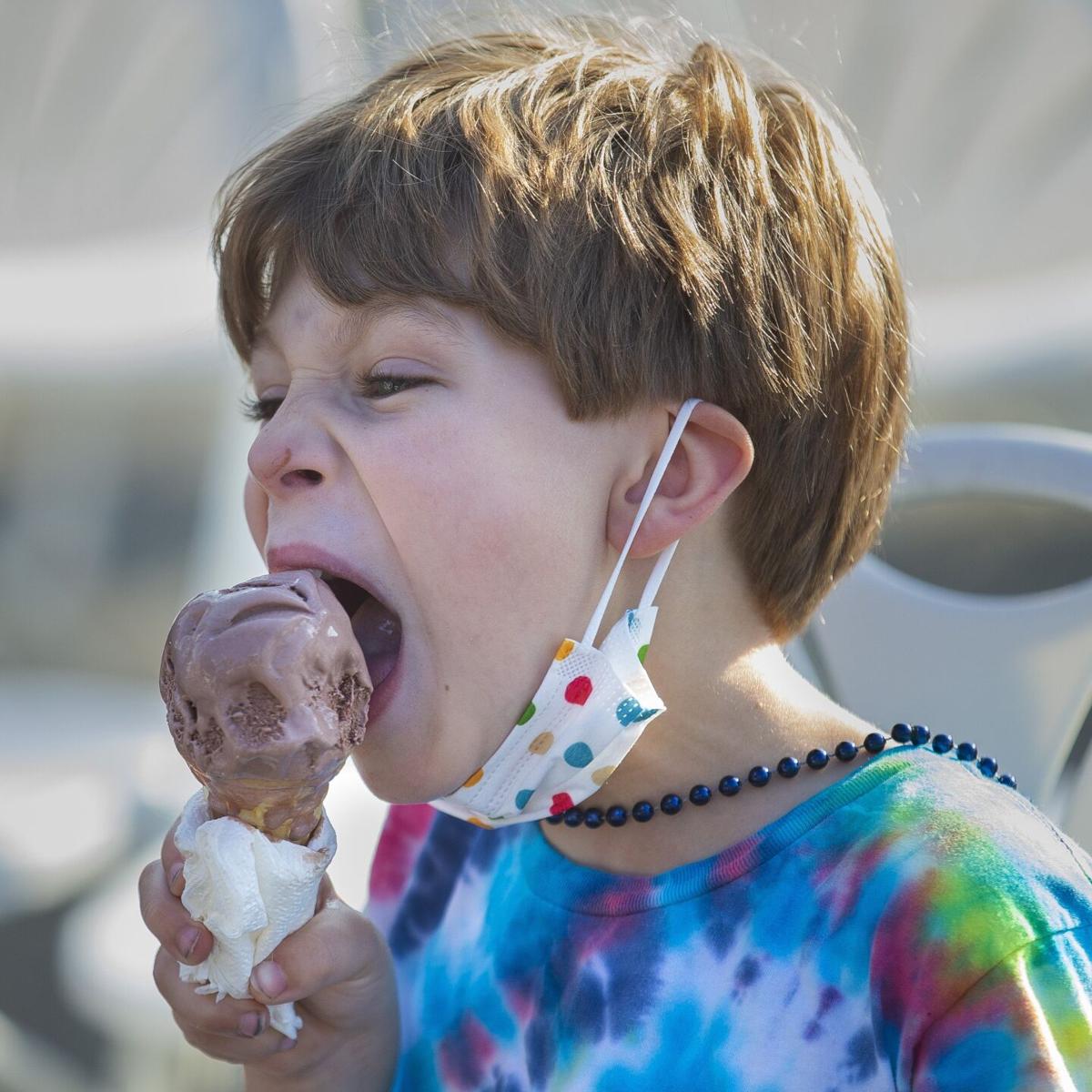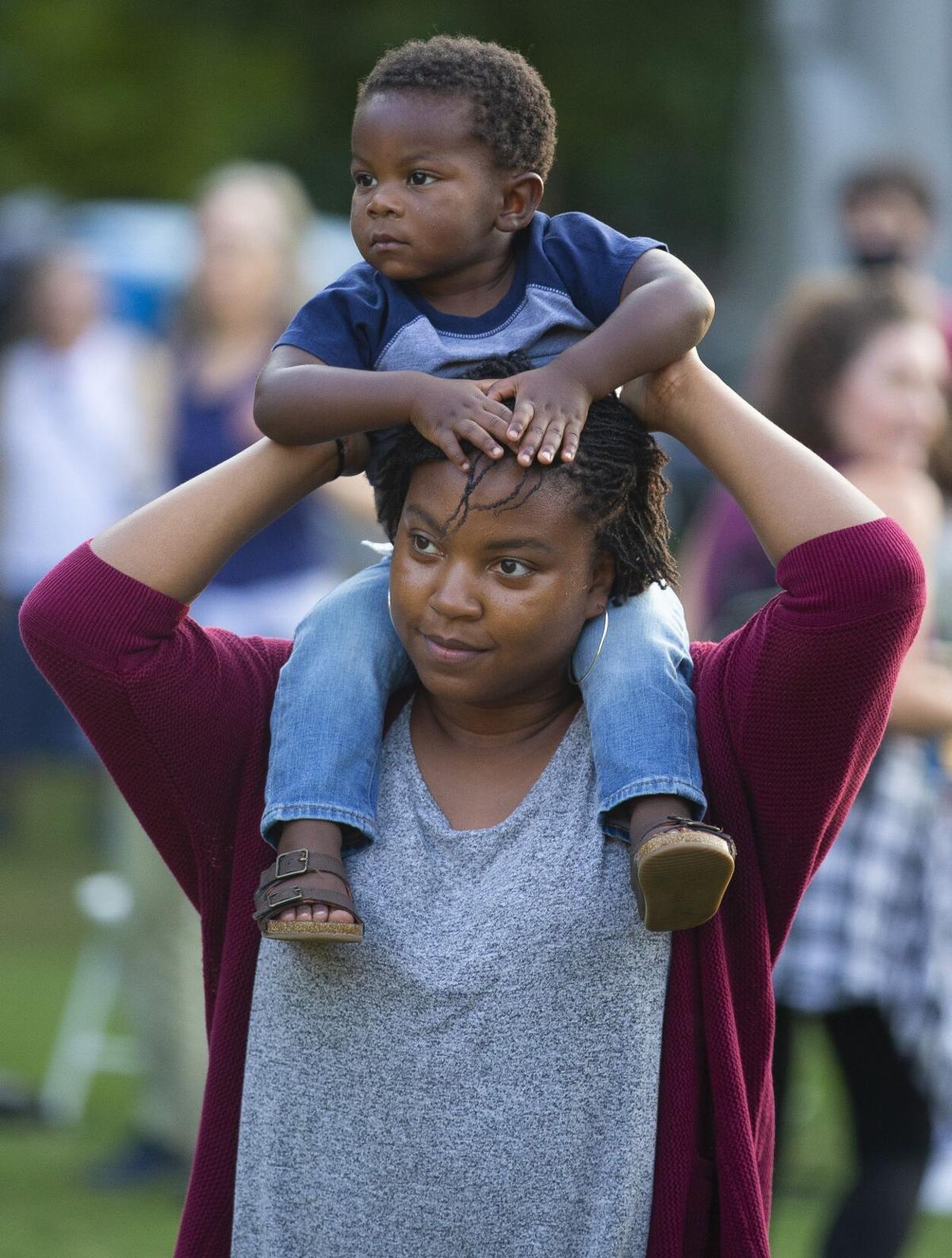 GREENSBORO — The sound of a fiddle and the smell of cinnamon donuts ushered in the 2021 North Carolina Folk Festival at the Lee Wrangler stage in downtown early Friday evening.
The sun was warm. The breeze was cool. The sky was blue.
"It's probably the best weather we've ever had," said Mayor Nancy Vaughan, comparing this weekend to those of past folk festivals in her opening remarks.
Last year, the annual festival was held virtually due to COVID-19. It's back again in-person featuring free outdoor concerts in the heart of Greensboro once more. The music will continue Saturday and Sunday.
"If you are in close quarters, please wear a mask," Vaughan told attendees.
The festival has added some COVID-19 safeguards, such as providing touchless hand sanitation stations throughout the site.
The annual multicultural festival that celebrates roots and heritage this year features about 35 performers, with a wide range of music genres from hip-hop and funk to Southern rock and tango.
Friday's headliner, the Americana and bluegrass performer Molly Tuttle, was set to take the stage at 8:45 p.m., but there was plenty of music to precede her.
The Afro-Brazilian band Caique Vidal and Batuque drew a big crowd for their 6:15 performance at the Townebank Stage at LeBauer Park. More than half of that audience was up on their feet and willing to shimmy some.