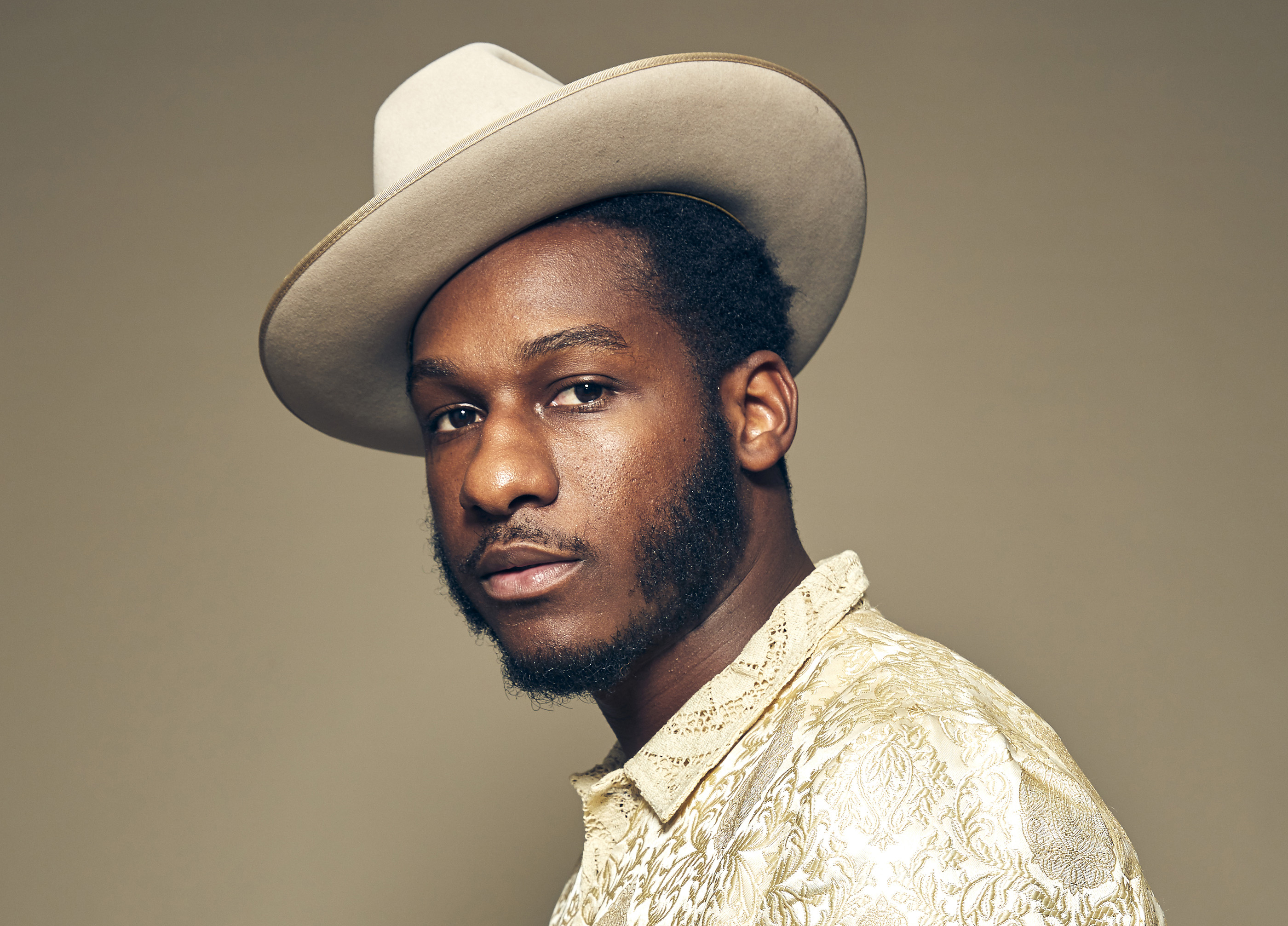 Leon Bridges Moves Forward on New Album 'Gold-Diggers Sound'
Located on Los Angeles' Santa Monica Boulevard, Gold-Diggers is not your typical recording complex. Dating back to the 1920s, the East Hollywood building has gone through various incarnations: first as an inn and tavern; then as a film studio where scenes for Ed Wood's infamous sci-fi flick Plan 9 From Outer Space were shot; and later as a rehearsal space for the likes of the Doors and Guns N' Roses; After it was bought and renovated a few years ago, the property now houses nine studio recording rooms, an 11-room boutique hotel and a bar.
For Grammy winning R&B singer-songwriter Leon Bridges, Gold-Diggers became a second home where he lived as well as wrote and recorded his latest music. "A friend of mine and I threw a Grammy pre-party there," Bridges, who discovered the place in 2018, recalls. "I was totally unaware of the studio-in-hotel aspect. Gold-Diggers had a history of being used as a soundstage in the '40s for some films, and a strip club—a lot of crazy history about it. We felt the only way to unlock this unique sound was to fully immerse ourselves in a place that was aesthetically inspiring, considering we would be spending a lot of time in this place. It just feels like stepping in a time machine, and that was kind of one of the things that drew me to it."
The result of that time spent at the complex is Gold-Diggers Sound (out on July 23 on Columbia Records), Bridges' third studio record. Like its predecessor Good Thing from three years ago, the new record marks a stylistic diversion from the early '60s R&B sound of his breakout first album, 2015's Coming Home. One can hear more contemporary influences like neo-soul, hip-hop and jazz on Gold-Diggers Sound, and Bridges cites such acts as Talking Heads, Little Dragon and Jodeci as some of the record's reference points.
"I conveyed to [co-executive producer Ricky Reed] that I wanted to push my sound forward," Bridges says," but still keep it grounded with organic elements. And so everything lyrically unfolded in its own way during the process. But one of the main things was really creating just a progressive cohesive full body of work."
While the music is varied on the new record, what hasn't changed are Bridges' velvet singing and his romantic lyrics, evident on such tracks as the heartbreaking "Why Don't You Touch Me"; the sultry ballad "Sho Nuff"; the danceable, funk-like "Steam"; and the sublime and dreamy "Motorbike." Bridges wrote "Motorbike," the album's first single, after celebrating his 30th birthday in Puerto Rico.
"I got to experience that moment with some of my best friends in the world. The sense of camaraderie and living in the moment and being disconnected from everything really inspired the song. And so I literally left Puerto Rico and walked into the session not knowing what the vibe was, and ended up working on 'Motorbike.' I wanted to recreate that experience in the form of stepping in and living in the moment with someone you love."
The song's accompanying video, whose storyline is something out of Bonnie and Clyde, was directed by hip-hop star Anderson Paak. "Anderson and I crossed paths at various events. Man, it was really dope working with him on the set. He's really low-key and very clear with his direction. I'm just a malleable person when I'm in those situations and just open to whatever he wanted to make the whole thing come to life."
Aside from tackling matters of the heart, Gold-Diggers Sound explores spiritual introspection with "Born Again," which Bridges says encapsulates his roots and where he's headed in life. "I was alluding to my experience through the pandemic," he says, "and how it was somewhat of a purification for myself in the way of the disconnection from obligations. I finally got a moment to be still and kept up with the person that was on the move for so long. It was a wonderful time for me, and that's what inspired that song."
On an even more serious note, the somber and haunting "Sweeter" is Bridges' powerful statement on the deaths of unarmed Black men at the hands of police. Shattering any lingering perception that Bridges is just a romantic balladeer, the devastating song was written before the murder of George Floyd and was released a month after the tragedy (Bridges performed it at last year's Democratic National Convention).
"These are ideas that I have been dwelling on forever throughout my whole career," he says, "I've been scrutinized for not making political songs. I honestly feel these things and I'm aware. It's just finding that right moment of putting it in a song, and I was able to find that in 'Sweeter.'" He acknowledges Bob Dylan's "Blowin' in the Wind" and Sam Cooke's "A Change Is Gonna Come" as blueprints for his song. "I think it's even more powerful when you come from an angle," says Bridges, "a perspective as opposed to being preachy, and that's kind of like how I wanted to approach that song."
Since the release of Coming Home, Bridges has been gradually forging a career of artistic maturity and depth that is comparable to the work of Marvin Gaye, Stevie Wonder and Kendrick Lamar—which is ironic given that Bridges, who hails from Fort Worth, Texas, didn't set out to become a musician at first. "I fell in love with dancing at an early age and initially wanted to be a backup dancer or a choreographer," he says. "I never really saw myself in the music realm. That obviously took a turn as soon as I went to college. I met other musicians on campus that kind of inspired me to go down the path that I'm going down now." Before being discovered by guitarist Austin Jenkins of the Texas rock band White Denim in 2014, Bridges was working various jobs. "I washed dishes, I busked on the street and went to open mikes," he recalls. "All those things prepared me for where I was heading."
Bridges has achieved milestones in the last six years that include winning a Grammy in 2019; sharing the stages with the likes of Sharon Van Etten and Harry Styles; recording with John Mayer, Kacey Musgraves, Khruangbin and Noah Cyrus; and performing at the White House in 2016 for then-President Barack Obama and first lady Michelle Obama, a moment he considers a personal highlight. Along with Gold-Diggers Sound, Bridges also has a song, "My Guy," on the soundtrack for Space Jam: A New Legacy out this summer. "I think it's moving at a perfect pace for me," he says of his career trajectory. "I'm just happy that I'm able to navigate it gracefully. A lot of it has to do with my community and family that really helped keep me grounded through all that."
Bridges will be touring the rest of this year, including stops at the Bonnaroo and Governors Ball music festivals. Based on the evidence of Gold-Diggers Sound, it is clear Bridges refuses to be pigeonholed musically after the indelible throwback-sounding Coming Home. "One thing I noticed is fans want to put boundaries around Black self-expression. That's one of the things that I experienced to the point of where my deviating from the traditional soul things was deemed as disingenuous or whatever. So definitely [it] has been a conscious decision with each album to push the envelope and remain unpredictable. I'm really happy with Gold-Diggers Sound, but even that is not indicative of my future sound."
Further Listening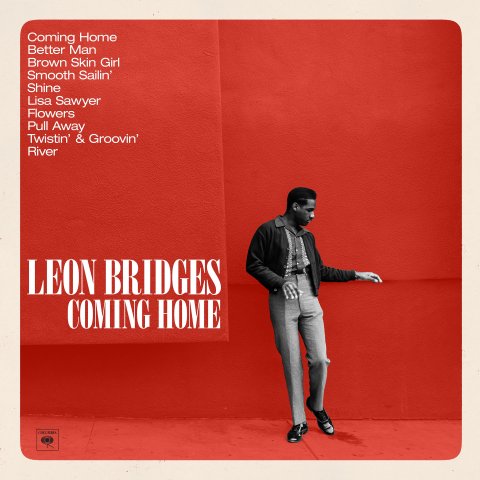 Courtesy of Columbia Records
Coming Home
(Columbia, 2015)
Leon Bridges' outstanding debut had fans and critics referencing Sam Cooke for its homage to early '60s retro-soul—from the performances to its vintage analog production. One can't help feeling like being transported to an era of vintage juke joints and nightclubs as Bridges ruminates about the ups and downs of romance (the title song, "Pull Away," "Brown Skin Girl," "Better Man") as well as spiritual matters ("Shine" and the devastating number "River").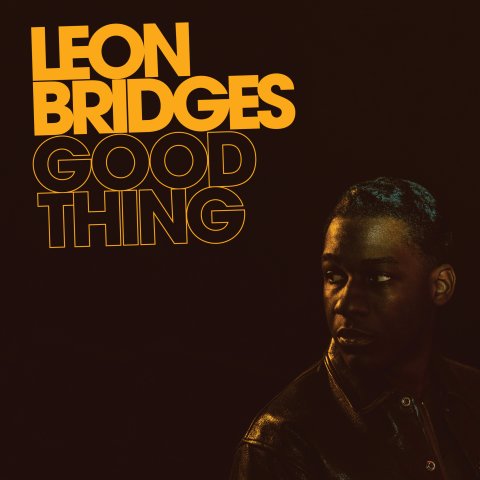 Courtesy of Columbia Records
Good Thing
(Columbia, 2018)
Three years later, Bridges did a complete about-face with his second album Good Thing. Rather than rehashing the sound of its predecessor, Good Thing sounds more contemporary, at times hearkening back to the neo-soul of Maxwell and D'Angelo. The change is quite evident on the album's singles such as the reflective ballad "Bet Ain't Worth the Hand," the uptempo jazz-funk of "Bad Bad News," the earthy and smoldering "Beyond," and the irresistibly danceable "If It Feels Good (Then It Must Be).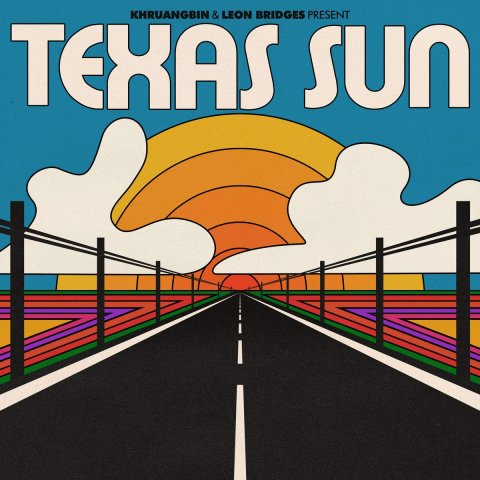 Courtesy of Columbia Records
Texas Sun
Khruangbin and Leon Bridges
(Dead Oceans, 2020)
The pairing of Bridges' soulful singing and the eclectic, psychedelic sounds of the three-piece Khruangbin—also from Texas—made perfect sense on this four-song EP. It is a dreamy meditation on the Lone Star State that conjures such images of long endless highways and vast landscapes. In an interview with Texas Monthly, Bridges said that each song on the record represents a vignette from his experiences growing up in the state. "I'm really inspired by Townes Van Zandt and Bob Dylan," he said of the title track, "so that song is kind of like my way of writing about Texas in the way that they would write about it