Thanksgiving Planning Guide – Chelsea's Messy Apron
Presenting our complete Thanksgiving Planning Guide and free holiday hosting printable kit that includes holiday recipes, hosting tips and scheduling helps, and more!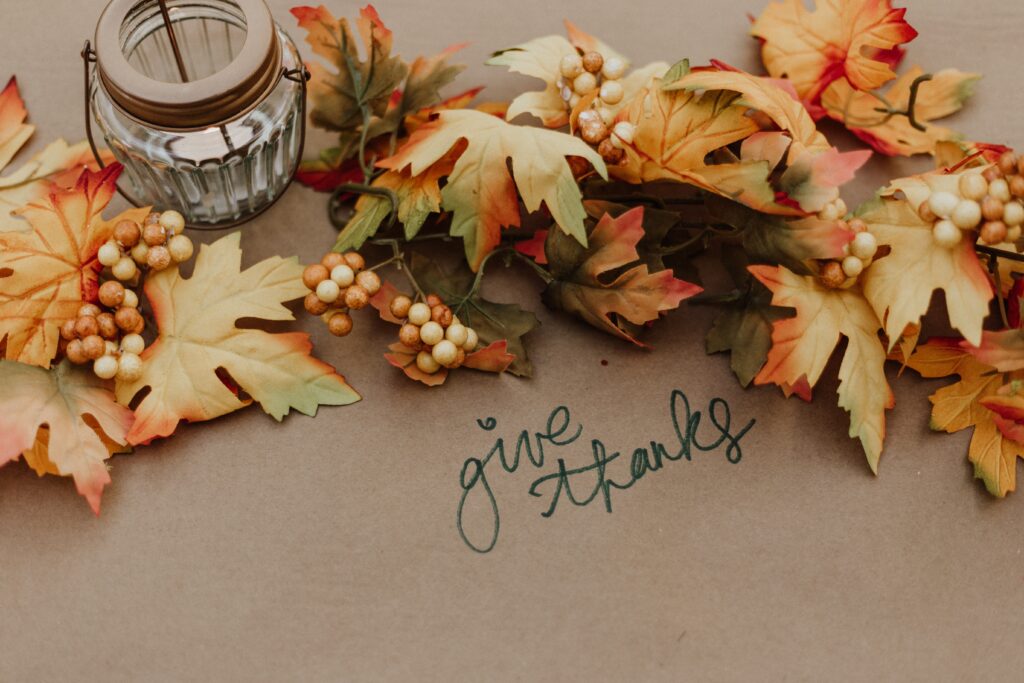 Thanksgiving strategy makes all the difference.
When you're hosting a big gathering, careful planning is what makes it all look easy. You don't want to be rushing around, fretting over the details; holidays were made to be enjoyed, not worried about! We have a comprehensive plan to take you from zero to hero at Thanksgiving time. After all, just because you're hosting the dinner, that doesn't mean you should be a slave to the kitchen!
Whether this is your first or your twentieth time cooking Thanksgiving dinner, we have suggestions to help make the day more memorable–in a good way, that is!
Two months in advance
Choose a date well in advance so that you can start preparing early. Typically a month ahead (during the busy holiday season), you'll want to send out invites (if you're using them) but now is the time to start thinking. If you have the same crowd every year, all you'll need to do is let them know what time to show up, but if your guests change from year to year, you probably should spell out the details a bit more clearly.  While Thanksgiving is a specific date, you still want to give people plenty of notice. Some people choose to have their big dinner a day before or after the holiday, or on the weekend, so it's good to be specific.
Whether you send out printed invitations or go online and create e-vites, be sure to invite your guests with plenty of time to spare. During the holidays people may get multiple invitations, and if you send an invitation early, you can get on everyone's calendar before their dates fill up. You may want to set up a guest list on an online invitation website and take advantage of the planning tools there. We have a set of templates and guides to download.
Take care of household chores: Do this now while there's plenty of (stress-free) time to get everything done. Take care of seasonal tasks like raking leaves, washing windows, cleaning carpets, etc.
Streamline the kitchen: Hosting during the holidays really puts your kitchen to the test. You'll need plenty of room to prepare dishes and lay out the dinner spreads. Clear out the fridge, freezer, and pantry of expired foods and make as much room as possible for all the food for the party. Clean the oven and consolidate or organize cabinet contents to make room for platters and casserole dishes.

One month in advance
Experience has shown that the ultimate way to create a stress-free holiday is to live by a list–or multiple lists. Holiday planning guides are all about organization and list-making; that's what makes them so helpful!
Plan as far ahead as possible and don't be afraid to ask for help. Even if you love to cook and entertain, hosting Thanksgiving dinner is a big job. Know what you're capable of and comfortable doing and give other people things to do. Designate friends or family members to bring something like a salad, appetizer, side dish, or drink. The more you can get help with, the less you have to stress about. 
Send out the invites. If you are using invitations for Thanksgiving dinner, send them out a month in advance. That gives everyone a chance to check their calendars.
Deck the halls: Focus on one area at a time in your house and gradually decorate for the holidays. Pick a day to decorate outdoors and then divide up interior decorations into different days. This way you won't get overwhelmed with decorating all at once.
Gather recipes and make time for a trial run of new ones. Remember to go with what you know. If you're famous for a particular recipe, make it. Knowing you're serving a tried-and-tested (by you) recipe will remove a lot of pressure. Of course, there's nothing wrong with trying a new recipe (we have plenty on this site!), but give it a trial run before serving it to a crowd. This way you get familiar with the recipe and feel confident making it for your guests (this confidence is important when you're preparing a big meal). We have quite a few ideas for you on our Thanksgiving Menu.  As you are preparing lists of recipes to try, make sure you find out if your guests have any specific dietary restrictions.
Plan the amounts of food you'll need. Check out my Thanksgiving Cheat Sheet later in this post to see exactly how much food you'll need, depending on how many guests you're hosting.
Plan the recipe timing: Select dishes that get better with time or that can be served at room temperature. That way you don't need to stress about getting things to the table as soon as they're done. The more you can make ahead of time, the better. Take advantage of using slow cookers and countertop ovens so you aren't relying completely on the stove to do all the cooking.
Make a grocery list from the recipes you decide to prepare. Then, check your recipes against that grocery list. You don't want to be halfway through the recipe and realize you're out of eggs! If space allows, a month out (late October), purchase the shelf-stable and frozen items you'll need. That way, you'll only have to buy the last-minute fresh things right before Thanksgiving.
Order any food you aren't cooking yourself. Around the holidays, bakeries and restaurants get busier than usual, so give yourself plenty of time to order food.

The week of the party 
Shop for a centerpiece or order flowers. Don't bring them home yet; wilted flowers will ruin the festive mood! Do make a note to bring home the centerpiece the day before.
Wash or press tablecloths and napkins, or take them to the cleaners.
If you need to rent or borrow tables or chairs, pick some up at a local store or borrow them ahead of time. Rental stores may surprise you with all the things they offer. You can get extra serving pieces, silverware, glasses, chairs, and more there.
Locate air fresheners and candles. I love burning seasonal candles for a holiday party! It makes the home feel cozy and inviting. Some people have sensitivities to scents, so keep that in mind as well.
Prepare the music. If you'll be playing background music, prepare the playlist ahead of time and test to make sure all the electronics work properly. 
Organize serving dishes: Consolidate all the serving dishes, platters, and containers you'll use for the party. Make sure you have what you need or make rental arrangements. If you have your serving needs figured out ahead of time, you won't need to scramble at the last minute. Consider using disposable foil pans for cooking and baking, and then transfer food to the nice serving platters when they're ready. This will save washing those big pans.
Take care of most of your grocery shopping. You'll still want to make a run to the store the day before Thanksgiving, but now is a great time to buy the things that can hold a few days. If you bought your shelf-stable and frozen items last month, this won't be difficult. While you're at the store, pick up some to-go containers, plastic storage bags, or other ways for your guests to take home leftovers.
Thaw the turkey! Frozen turkeys generally need 24 hours per 5 pounds of weight. So, if you have a 20-pound turkey, you'll need (at least) four days of thawing time. And if you'll be brining your bird, add another day onto that timeline.
Make sure you have several count-down kitchen timers. Test them to be sure they work, and map out how many you'll need.
Keep this Thanksgiving planning guide handy and refer to it often!
Turkey Day minus one: the day before
Prepare as much in advance as you can.

If you have time to do any of the prep work ahead of time, you'll be glad you did. It never fails that something suddenly comes up at the last minute.

'Nuff said.

Trash and recycling bins:  Before each gathering, empty all the trash and recycling bins; have them ready to use and located in convenient spots for party guests.
Shop for all the last-minute ingredients on your grocery list. Now is the time to make sure you have everything you'll need. If you followed our suggestions and did your shopping a month out and a week before Thanksgiving, all you'll need to get now are the few things that don't last more than a day. Also purchase any store-bought items you won't be making, like delicious cheese, fancy bread, or even a really good appetizer.
Prepare as much as you can in advance. The less you have to think about on Thanksgiving morning, the better. I like to make salad dressings, desserts (especially pies), and prep veggies the day before. Organize ingredients in your fridge for the recipe they'll go with. A lot of side dishes can be made ahead and then cooked the day-of (check out our recipes). If you have some help the day before, knock out as many of those side dishes as you can (or at least take care of the prep for them) beforehand. Cook what you can ahead of time, such as soups and stews. Then you can finish or reheat them in a slow cooker at party time.
Make (yet another) list: Count backward from your expected serving time and map out when dishes need to be started. Better safe than sorry– you don't want to forget to put the rolls in the oven! If you're roasting a turkey or other large cut of meat, double-check to see how long it'll take.
Set the table. If you can, set the table and put your serving platters out the day before the big event. This way you can take your time and tweak the decor. Plus, that's one last thing to do tomorrow.
Get your home in shape fast with these tips: Use a laundry basket to go from room to room collecting clutter; carry some all-purpose cleaner, paper towels, and a vacuum for spot cleaning. (You already did a big cleaning, so this should be sufficient).
Pick up the centerpiece. You did write that down, didn't you?

 Party perfect time!
Cooling tub: Set aside a tub of ice water to chill drinks quickly. If you have the room, this will keep your fridge free for food. Add a few towels to the side of the tub to wipe off the chilled beverages. If you're totally at a loss for space to do this and you don't have a cute tub, set up an inflatable child's swimming pool in the laundry room!
Go through your list and prepare everything you have left to make. The more organized your lists are, the more smoothly this will go.
Morning: Your turkey or ham will likely begin in the morning (If you suddenly find yourself puzzled about your turkey, consult the Butterball® Turkey Talk website).  If you didn't prepare the stuffing or sweet potato casserole the day before, you can prep those in the morning and bake them later. Start your slow cooker with a recipe.
An hour or two to go: Arrange or set out appetizers and cheese platters. Make rolls and mashed potatoes. Finish assembling salads (if you made the dressing and prepped the ingredients the day before, this doesn't take long). If you'll be serving butter on the table, take it out of the fridge now so it can soften.
30 minutes to go: Carve the turkey, make the gravy, and finish those side dishes in the oven.
Be in the moment: You've made it! Of course, you want to be conscious that your guests are enjoying themselves and have what they need, but make sure you enjoy the party yourself. After all, you've followed this

Thanksgiving planning guide carefully, so you know that the details are under control.

Enjoy the food, enjoy the company, and be proud of what you've done. Remember: this meal is all about being thankful, not frazzled and short-tempered. And if anyone asks if you need anything, steer them towards the pile of dirty dishes in the kitchen! Don't forget to send leftovers home with anyone who wants some goodies for the next day.
QUICK TIP
When roasting your turkey, the pop-up thermometer isn't always a reliable guide for knowing when the bird is ready to take out of the oven. Keep the pop-up, but supplement with a regular or digital thermometer for added confidence.